Taylor Swift has always been a savvy social media maven, from her Twitter "lurker" campaign for "Swiftmas" (when she stalked fans' accounts and then sent them personalized gifts) to her "no its becky" T-shirt that referenced a viral Tumblr meme (the ultimate social media in-joke). She also regularly fills her music videos with Easter eggs for her devotees to pore over, and she had frequently used her social media platforms to mobilize her ongoing battle against Scott Borchetta, the head of her former label Big Machine, and his new partner, Scooter Braun.
And now Swift is really giving her fanbase something to talk about — by seemingly creating a fake band (with lead vocals by her own brother, Austin!) in another, very sneaky strike against Borchetta and Braun.
Over the weekend, a spooky indie-folk cover of Swift's Reputation hit "Look What You Made Me Do" appeared in the opening credits of the most recent episode of the BBC spy comedy Killing Eve, credited to a totally unknown band called Jack Leopards & The Dolphin Club. Swift even sanctioned the remake, giving them a shout-out on Twitter and saying she was "very stoked" with their version. But savvy Swifties quickly noticed that the band had only this one credit on Spotify, and that listed in the song's producer credits was the name Nils Sjoberg, the pseudonym that Swift had used when she co-wrote Rihanna's "This Is What You Came For" with her then-boyfriend Calvin Harris.Taylor Swift✔@taylorswift13
VERY STOKED about this cover of lwymmd on @KillingEve by Jack leopards & the dolphin club!!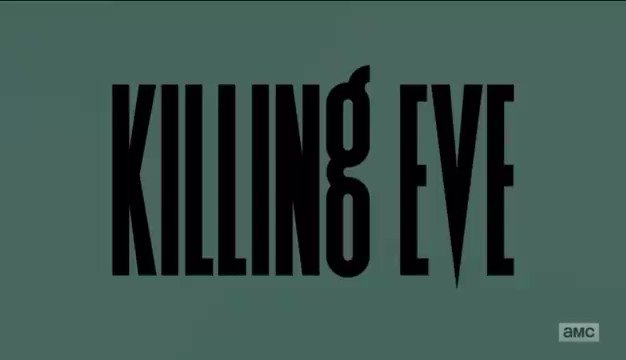 125KTwitter Ads info and privacy24.1K people are talking about this
Other online detectives noted that Austin Swift's former Twitter handle was "The Dolphin Club," and pointed to a February 2020 Daily Mail article reporting that Swift had "begged" Killing Eve head writer/executive producer Phoebe Waller-Bridge to feature Austin on the series' soundtrack. Some fans also observed that Jack Leopards & The Dolphin Club's cover art for "Look What You Made Me Do" resembled a famous childhood photo of Austin.Taylor Swift Facts@blessedswifty
Here's a comparison between the vocals from "Look What You Made Me Do" cover by Jack Leopards & The Dolphin Club and Austin Swift talking on "Cover Versions".

We believe it's Austin Swift singing on the cover!

What do you guys think?
739Twitter Ads info and privacy321 people are talking about thisAudrey @almostfuckingdo
The band that covered LWYMMD is Jack Leopards and the Dolphin Club

Jack obviously refers to Jack Antonoff The Dolphin Club refers to Austin which means "Leopards" refers to Taylor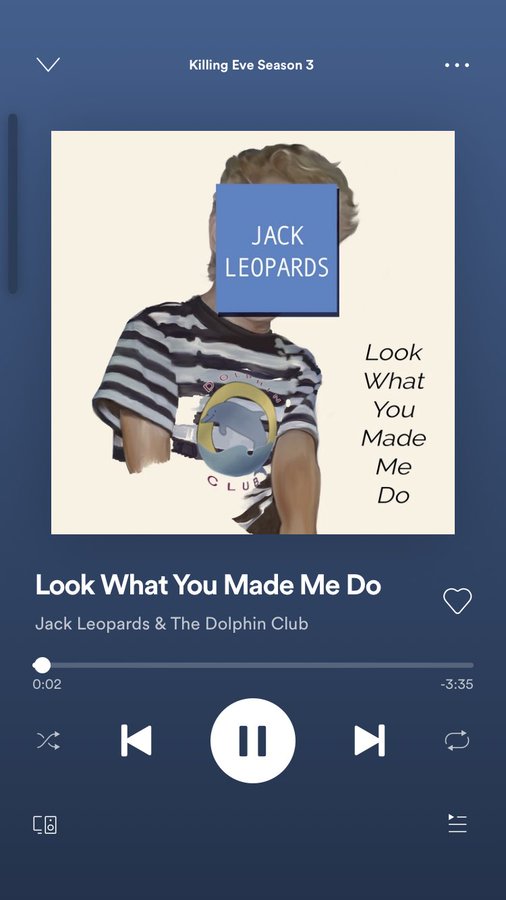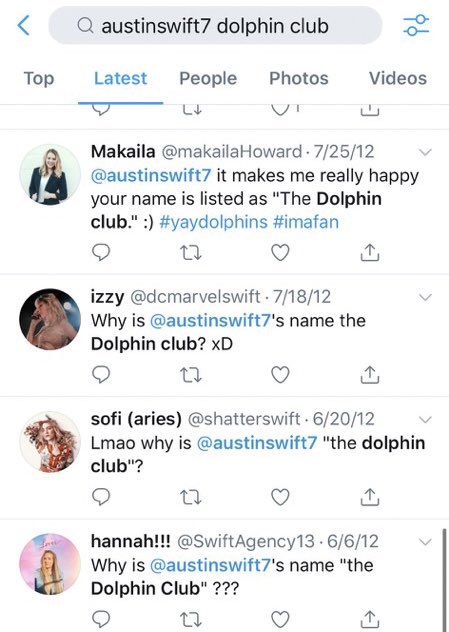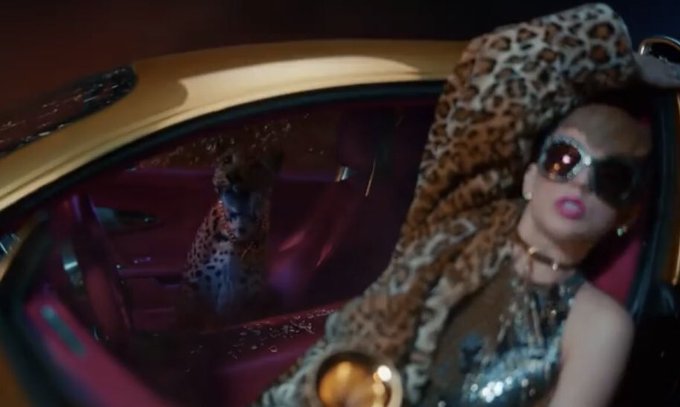 553Twitter Ads info and privacy140 people are talking about this
The biggest speculation of all, however, is that Taylor actually manufactured Jack Leopards & The Dolphin Club as part of her promise to re-record her entire back catalog now that she has parted ways with Big Machine. Swift, who is currently signed to Republic Records, voiced that intention last year, after she learned that high-powered music manager Braun, a man she'd accused of "incessant, manipulative bullying" over the years, had purchased the Big Machine Label Group — thus acquiring the rights to the music on her first six albums. (She described the deal as her "worst case scenario.") Fans are hypothesizing that by putting out a "cover song," Swift was able to sneak her music into Killing Eve without Braun profiting from it. Jack Leopards & The Dolphin Club@leopardsclub13
Apparently the "Jack Leopards and the Dolphin Club" that Taylor Swift posted earlier that covered 'Look What You Made Me Do' is a band of Austin Swift, Jack Antonoff and Nils Sjöberg a.k.a Taylor Swift.
This will give no money to Scooter or Scott.462Twitter Ads info and privacy72 people are talking about this
Last month, Swift took to social media to blast Borchetta and Braun over Big Machine's plan to put out a live Taylor Swift album — a release that she apparently had no knowledge of until fans alerted her on social media, and one that she condemned as "just another case of shameless greed in the time of coronavirus." If fans' theories are correct, then Swift is now seizing control of her catalog in an intriguing creative and shady way.
Swift's camp did not immediately respond to a request for comment, but regardless if this is Austin Swift, or if Taylor Swift really is behind this project, we'd love to see what sort of moody magic Jack Leopards & The Dolphin Club could work on "I Knew Your Were Trouble" or "Blank Space."
This article was originally published on yahoo.com/entertainment.