Shad Gaspard's family and friends gathered Friday evening to remember the late WWE star. He was 39.
The memorial was held at Los Angeles' Venice Beach, TMZ reported. Gaspard went missing from that same beach after he got caught under a strong current while swimming with his 10-year-old son Aryeh on May 17.
Rescuers located the child, who did not require hospital transport, but Gaspard was found dead three days later, the Los Angeles County Coroner's Office previously confirmed to PEOPLE.
"Over 500 people showed up tonight to celebrate Shad's life," fellow pro-wrestler Bryan Alvarez shared from Friday's memorial, alongside a photo of Gaspard's loved ones gathering around a flower sculpture spelling out his name.
Taya Valkyrie, another wrestler, posted her own tribute to Gaspard and shared a photo showing dozens of candles lit on the beach. "This week has been extremely hard. Tonight we came together to remember you @Shadbeast," she wrote. "You were there with us, smiling down on everyone that loves you. You impacted so many and tonight was proof of your power in life and beyond."
"No filter from tonight's memorial. Beautiful evening to celebrate our friend," friend Joey Ryan added.Wera Loca✔@TheTayaValkyrie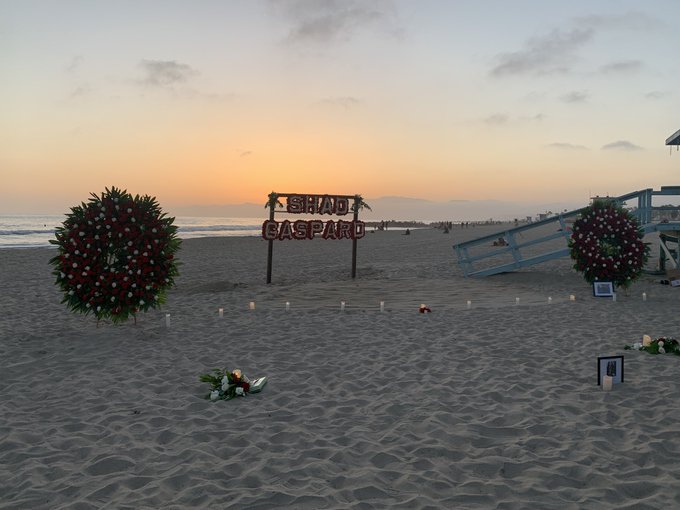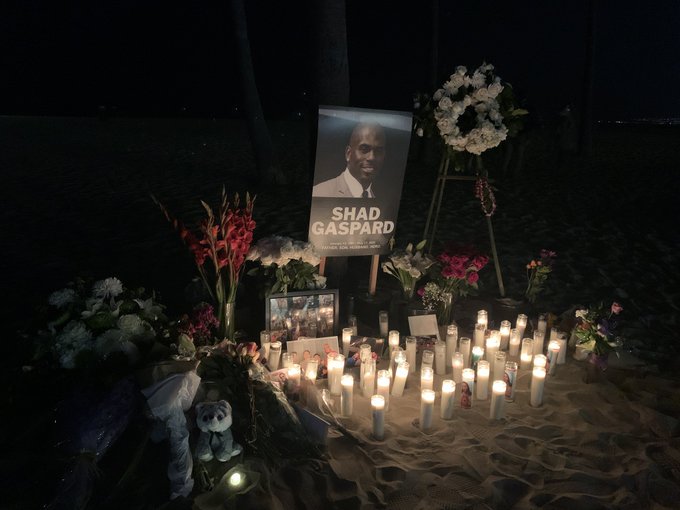 1,277Twitter Ads info and privacy191 people are talking about this
No filter from tonight's memorial. Beautiful evening to celebrate our friend.
In an Instagram post dedicated to Gaspard, his wife Siliana called him their "real life superhero."
"He was our heart, our soul, our protector, our warrior," she wrote. "He was a bright force of nature, who brought joy to many through his joyous and gracious nature. The outpouring of love from Shad's friends, colleagues and fans has meant more to us than you can even imagine. We'd like to once again thank the lifeguards, coast guard, divers, fire and police departments for efforts."
In a statement previously provided to PEOPLE, Gaspard's family expressed their gratitude for the first responders who rescued Aryah, and remained hopeful about Gaspard's return.
"Shad is a fighter, a warrior and a magical soul. We are hoping and praying for his safe return," said the family. "As a family we thank you all for your concern and well wishes. Please continue to keep sending your positivity and prayers to our beloved Shad."
This article was originally published on yahoo.com/entertainment.