As the country grapples with its many issues around race through protests, Riverdale actress Vanessa Morgan has spoken out about the way black people are portrayed in the media.
Specifically, Morgan, who joined The CW series in its second season, said she's tired of black people "being portrayed as thugs, dangerous or angry scary people." She added, "Tired of also being used as side kick non dimensional characters to our white leads. Or only used in the ads for diversity but not actually in the show."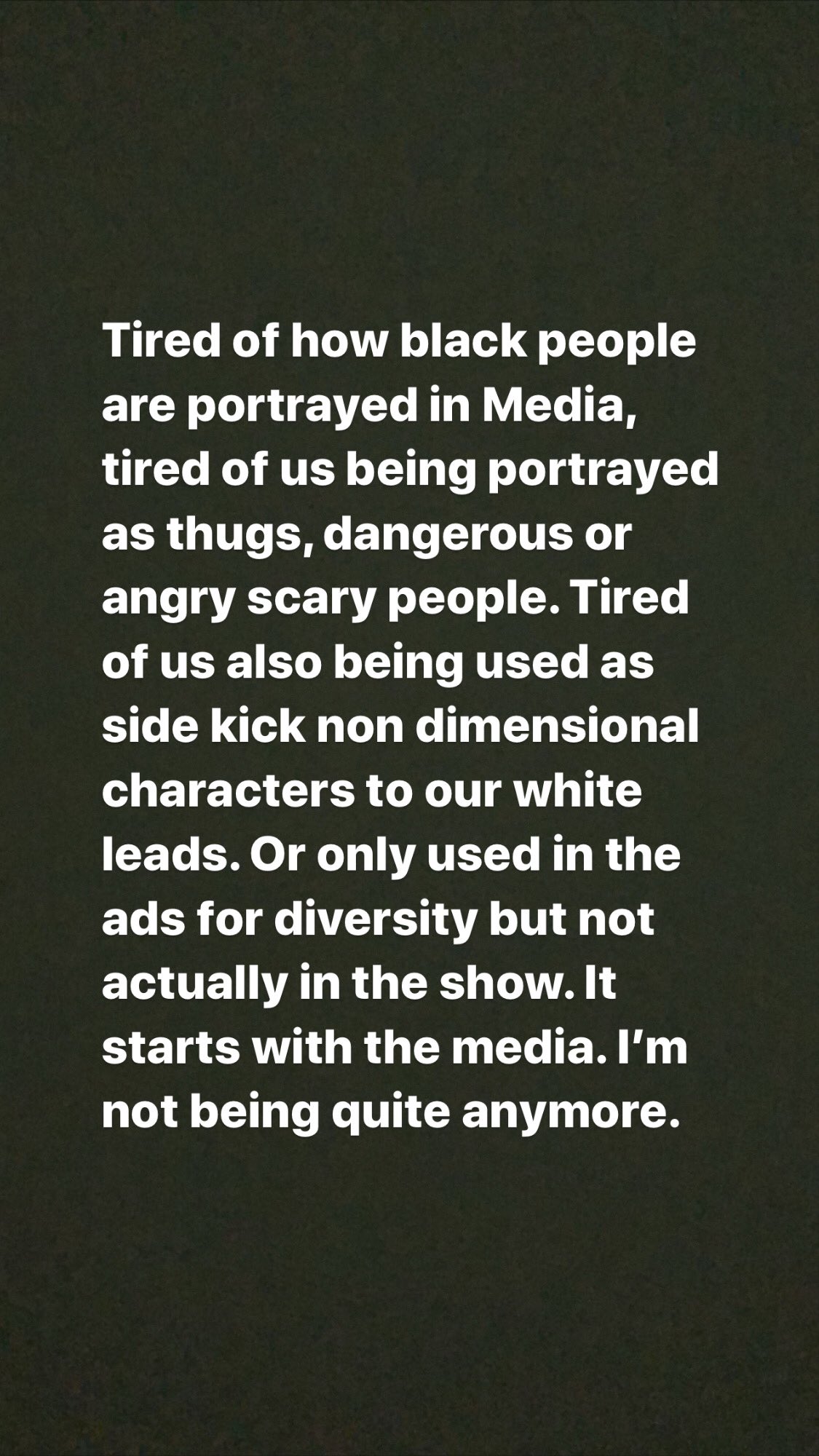 17.1KTwitter Ads info and privacy3,129 people are talking about this
After someone commented that Morgan should get a higher salary, because she's also part of an LGBTQ storyline, Morgan said she's paid the least of the cast.G✔@oneofthosefaces · Replying to @VanessaMorgan
imagine they're getting so much more bang for their buck bc ur part of an lgbt storyline too, double the diversity – DOUBLE UR PAYCHECK IMOVanessa Morgan✔@VanessaMorgan
She called for people to leave her cast members alone, though, because they aren't the ones to blame.Vanessa Morgan✔@VanessaMorgan
A couple of Morgan's fellow actors have already publicly supported her.
In fact, Asha Bromfield, who appeared on the show in 2017 and 2018, echoed Morgan's concerns about the way black characters are treated. Bromfield disagreed with the amount of screen time given to Josie and the Pussycats, a fictional band that appeared in the show made up of women of color. She played Melody Valentine, who was a member. "We had so much more to contribute than standing in the background and adding sass to the storyline," Bromfield tweeted.ASHA✔@ashabrom
Don't even get me started with how Riverdale treated the Pussycats. We had so much more to contribute than standing in the background and adding sass to a storyline. I stand with you @VanessaMorgan. https://twitter.com/TVLine/status/1267908385820651520 …TVLine.com✔@TVLine.@VanessaMorgan Slams #Riverdale for Making Black Characters 'Sidekicks,' Adds She's the 'Least Paid' Regular https://tvline.com/2020/06/02/riverdale-vanessa-morgan-comments-sidekick-black-least-paid-toni-controversy/ …13.4KTwitter Ads info and privacy3,039 people are talking about this
At one point, Morgan herself defended Ashleigh Williams, who played Josie, writing in part, "Maybe the show should write for her like the white characters."
Lili Reinhart, the actress who plays Betty Cooper on Riverdale, said Tuesday that she's there for Morgan.Vanessa Morgan✔@VanessaMorgan ·
On Wednesday, Morgan tweeted directly to black fans as she said she's now made it her purpose "to fight for us." She vowed to "no longer take roles that don't properly represent us. PERIOD."
This article was originally posted on yahoo.com/entertainment/.