Donald Trump may actually have less than 2 weeks left in office, at least if some members of Congress have their way, because they're apparently in a secret meeting right now to discuss how to remove him STAT.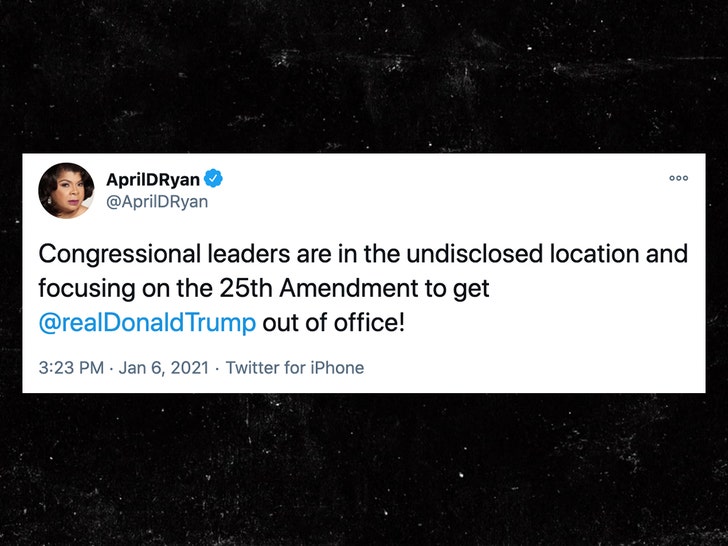 There's a meeting going on right now at an undisclosed location in D.C. where a group of senators and members of Congress are talking about how to invoke the 25th Amendment to yank Trump from the White House … this according to TheGrio's White House Correspondent and legend April Ryan.
In case you're unfamiliar … the 25th Amendment — a President can be removed if he is unable to discharge the powers and duties of his office. It's a tough sell, because the Vice President and either a majority of the President's Cabinet or a two-thirds vote of both houses of Congress have to be on board.
https://www.tmz.com/videos/2021-01-06-010621-donald-trump-rally-4907914/
As you know … Trump egged on the violent protesters by essentially telling them not to go quietly. They clearly got his message.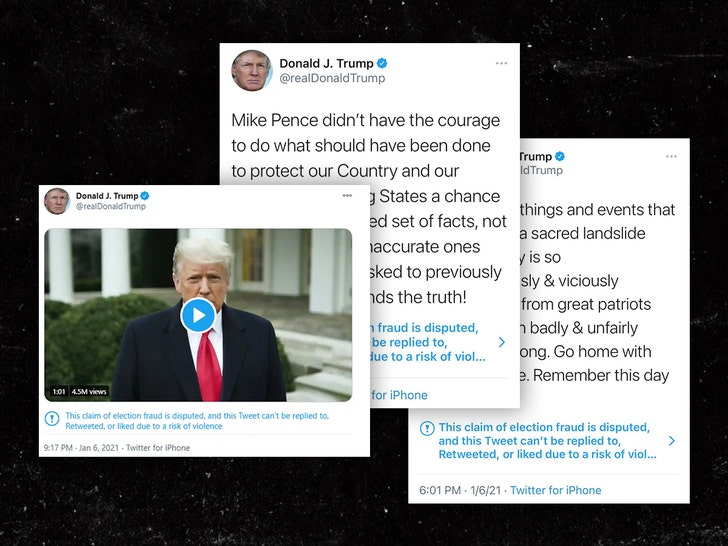 Hey … Trump's already been booted from Twitter, so 1600 could be next.
https://www.tmz.com/2021/01/06/congress-members-and-senators-in-an-undisclosed-location-talking-25th-amendment/