Jason Mraz's new single "Look for the Good" was written long before the current pandemic, but it couldn't be better-timed. True to the upbeat track's title, this week, on the 50th anniversary of Earth Day, the singer-songwriter is staying optimistic and focusing on anything positive that could come out of the coronavirus crisis.
"Interestingly, California is getting more water than we've ever gotten on record," Mraz tells Yahoo Entertainment/SiriusXM Volume. "So, I don't know if the climate is changing because we are traveling less and our global world has become a little less global right now, but I like to look for the good in that, and think the Earth's getting a chance to breathe and regenerate itself without so much human impact. … One of the positives is that [the Earth] is healing because of the fact that we're staying home."
Mraz also thinks the situation is bringing out the best in a lot of citizens. "I always try to start with the real basics, basic human needs: food, water, shelter. Clearly there's a lot of food activism going on right now – food pantries getting activated, hotlines getting activated," says Mraz, who has worked with organizations like Feeding America and WhyHunger. "I just found out that the San Diego Convention Center is converting part of it to a homeless shelter, which is really good because it's been a conversation in the past that has not gone anywhere. But now because of this crisis, we see, 'Oh, this is actually something we could do.' We're discovering things we can do that maybe we didn't open our hearts to fully in the past. Now that there's this crisis, we're seeing, 'Oh, we can take care of the planet, we can take care of each other, we can restructure our whole society so that it actually cares for its people and it's less competitive.'"
As for his optimism regarding whether, once life gets back to "normal" and the nation is no longer in lockdown mode, society will continue in this positive direction, Mraz muses: "I just hope we consume less, travel less, conserve more. I mean, sure, there was this sort of hoarding, especially in the toilet paper category — but I bet you even in our toilet paper consumption, there is more mindful use of that product! For us to chop down forests for that paper is devastating to the planet. So we've all been asked to go home and be homesteaders and figure out how to work from home, save our food, plan for a long time at home, and that is a very old-school method. Homesteading is very, very old-school. And so, to bring some of that into the modern world can actually be very beneficial for society and the planet."Jason Mraz✔@jason_mraz
This #EarthDay, I'm joining with young people all over the U.S. and the world in calling for a society rooted in sustainability & justice. RSVP & watch me April 22 on #EarthDayLive: http://earthdaylive2020.org @FutureCoalition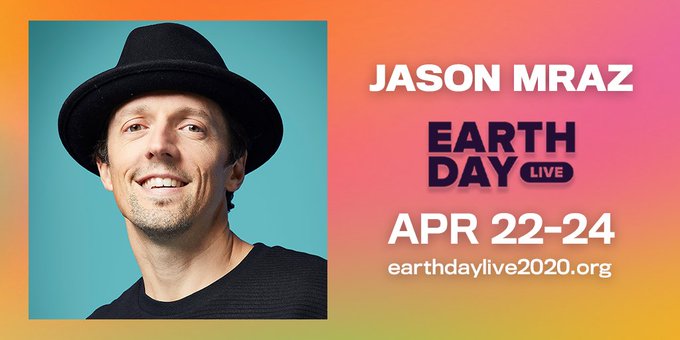 308Twitter Ads info and privacy72 people are talking about this
In the meantime, Mraz is staying home, doing "#lalalalivestreams" every Wednesday morning to entertain his self-quarantined fans. He's also participating in a special three-day Earth Day celebration this week, during which he's premiering his "Look for the Good" music video, which is a tribute to "the hardworking men and women of the recycling industry to protect our forests" and was shot on iPhone at CASS Recycling in Oakland, Calif. Says Mraz: "We are a shipping and receiving society. We are constantly consuming plastics and making garbage and waste. So hopefully [this video is] highlighting the good that is in the recycling industry, and how that can benefit the planet."
See in 3D how much plastic is used around the world every hour, day, year and decade.
"Look for the Good" is the title track for Mraz's seventh album, out June 19, a reggae record produced by Michael Goldwasser (Matisyahu, Steel Pulse, Toots & the Maytals, Morgan Heritage, Israel Vibration, Horace Andy). It's an interesting career turn for the 42-year-old Mraz, especially since — despite being a two-time Grammy-winner with more than 7 million albums and 11 million singles sold — he recently seriously considered retiring from music altogether.
"I thought by the time I turned 40, you know, this is a young man's game. This is for young people who are very competitive and outgoing who want to be on camera. So I thought, 'Well, I'm going to go home and I'm going to grow fruit and focus on championing arts education programs or something." And I do get to do those things," says Mraz. But, much to his amazement, he still feels excited about spreading his positive messages through his music. "What I did not expect was that I would still have energy and I would still have thoughts and still be creating music that I want to get out in the world. So, I surprise myself. I'm still here, so I'm going to do it a few more rounds."SiriusXM✔@SIRIUSXM
.@jason_mraz is releasing a new album and the sound might not be what you expect.

Stream @siriusxmvolume free until 5/15: http://siriusxm.us/jmraz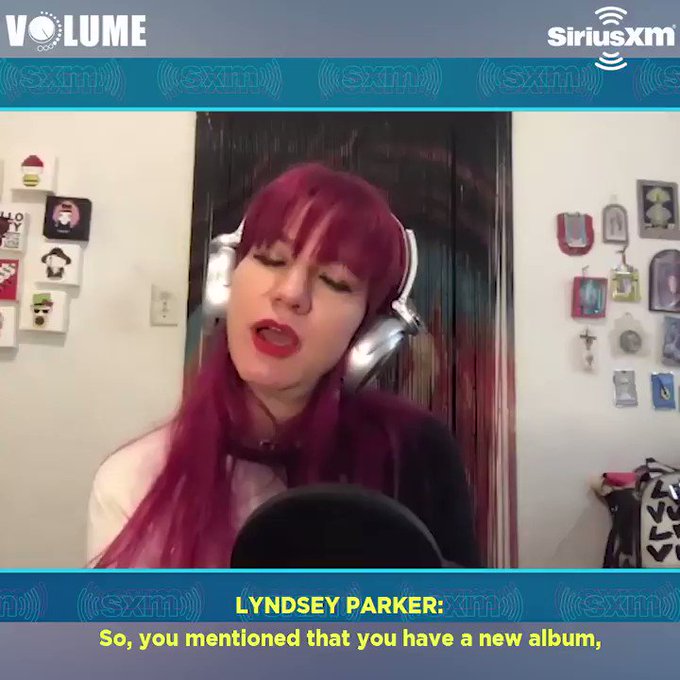 68Twitter Ads info and privacy15 people are talking about this
The above interview is taken from Jason Mraz's appearance on the SiriusXM show "Volume West." Audio of this conversation is available on demand via the SiriusXM app.
Originally Published on Yahoo Entertainment