Their sudden split comes after nearly seven years of marriage and a decade together. The Very Cavallari stars announced their decision to divorce via social media on Sunday, April 26.
"With great sadness, after 10 years together we have come to a loving conclusion to get a divorce," Kristin, 33, wrote. "We have nothing but love and respect for one another and are deeply grateful for the years shared, memories made, and the children we are so proud of. This is just the situation of two people growing apart. We ask everyone to respect our privacy as we navigate this difficult time within our family."
Kristin and Jay have three children together: 7-year-old Camden, 5-year-old Jaxon and 4-year-old Saylor.
Through the years, the reality TV star and retired NFL pro have been especially open about the good times—and bad—in their marriage.
Look back at their decade-long love story in our in-depth gallery below.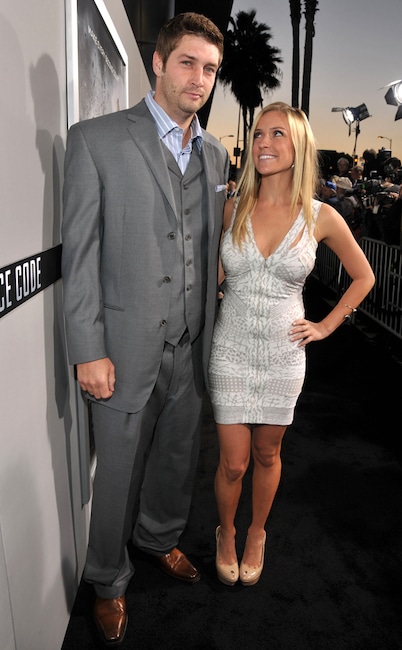 Lester Cohen/WireImage
HONEYMOON STAGE
K.Cav and the then-Chicago Bears quarterback first spark romance rumors in 2010 after they meet for the first time following his football game. "They really hit it off," a source tells E! News at the time. "He's crazy about her and she thinks he's cute."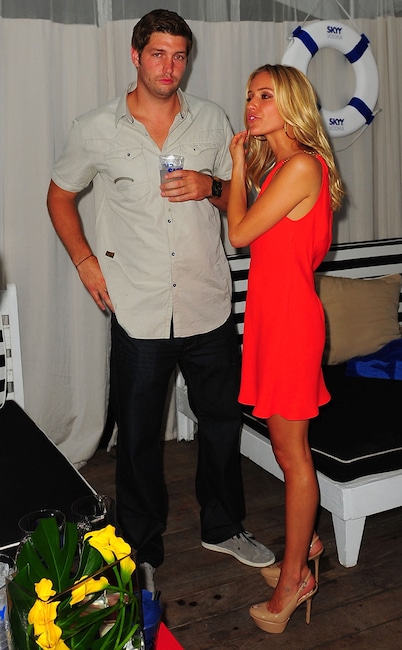 Gustavo Caballero/Getty Images for IMG
LOVE AT FIRST SIGHT
Of the early days of their romance, The Hills star writes in her book, Balancing in Heels, "We hung out two nights later, and that began a swift and intense romance. I flew back to Chicago at least every two weeks. When we were apart, we texted constantly, and he wrote me the sweetest love emails. He was the strong, manly man I wanted but had a sweet, romantic side as well."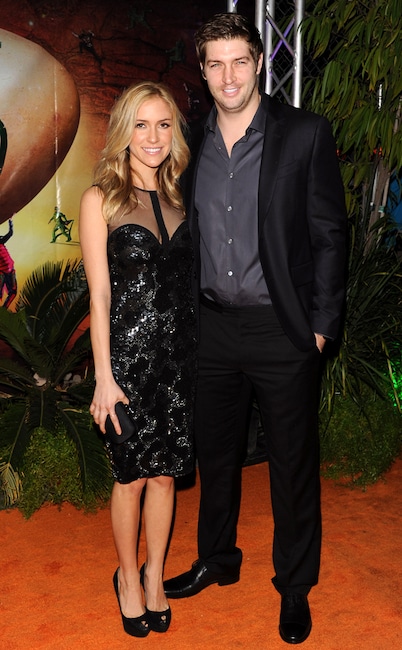 JB Lacroix/WireImage
PUT A RING ON IT
After just eight months together, Cutler pops the question. But not long after, Cavallari calls off the engagement and the exes even return their wedding gifts.
"At that moment, something wasn't right," she writes in her 2016 book. "A few things needed to change, and I knew the only way Jay would see how serious I was, was if I ended the relationship."
Article continues below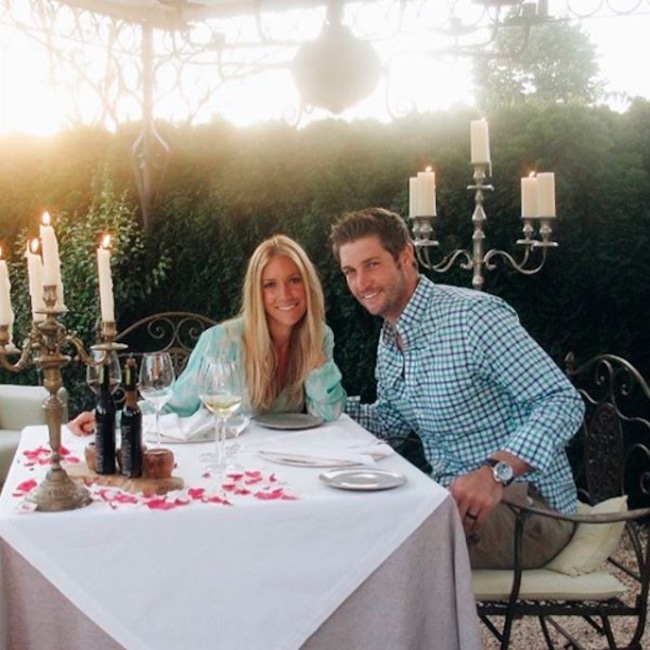 Instagram
BACK TOGETHER
Then in the fall of 2011, Kristin and Jay are back together—and engaged!
"It was so silly," the bride-to-be tells E! News of their reconciliation. "I was in the airport, leaving Chicago. We had just spent however many days together and we were texting and somehow it came up, like, 'Oh, shall we get married?' We're like, 'Yeah, OK.' And then he sent my ring in the mail. So I actually had my ring sitting at home for a couple of weeks before I put it on."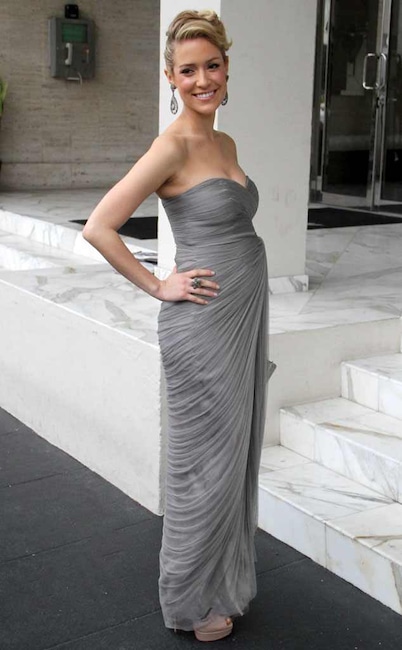 Splash News
HEY MAMA!
In Aug. 2012, Kristin and Jay welcome their first child together, a baby boy named Camden Jack.
WEDDING BELLS
They do! Kristin and Jay officially tie the knot in front of their nearest and dearest in Nashville in June 2013.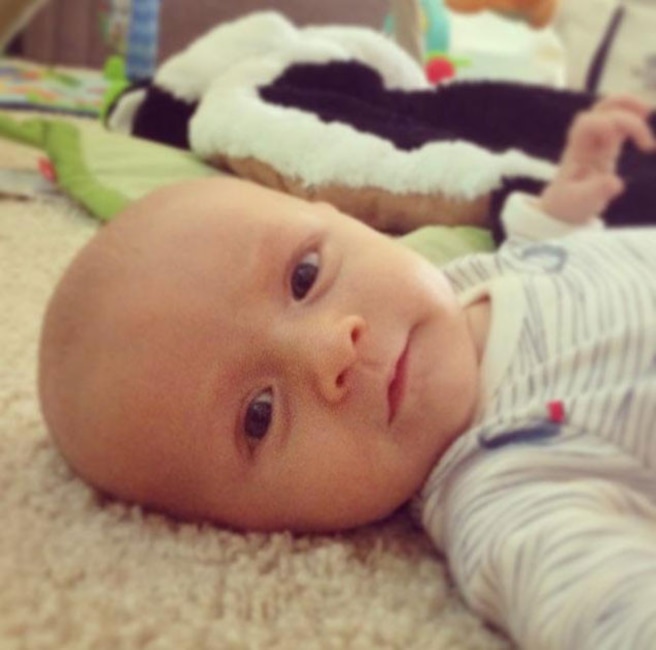 Kristin Cavallari
BABY NO. 2
It's a boy! In May 2014, Kristin gives birth to Jaxon Wyatt. She tells E! News of her pregnancy experience, "I'm lucky. Both pregnancies have been really easy for me, I've just been really tired. It's just one of those things where I could literally sleep all day everyday but I'm snapping out of it a little bit now that I'm in the second trimester."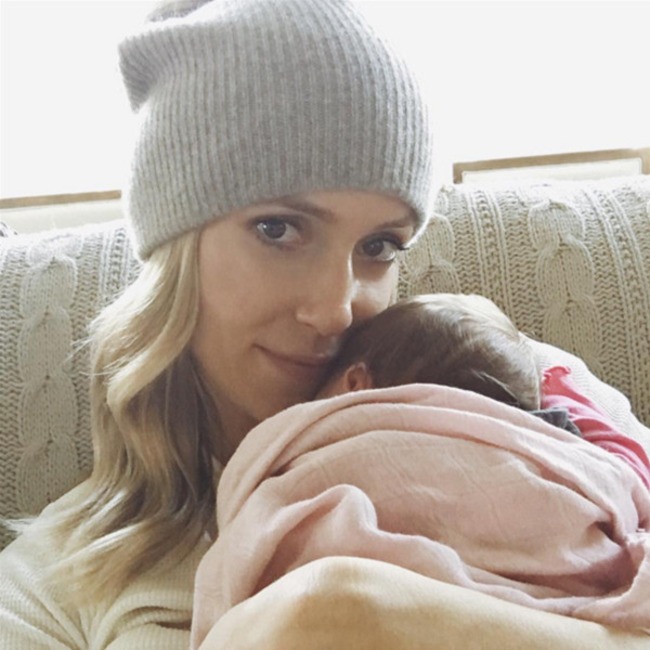 Instagram
MAMA'S GIRL
More than a year later in Nov. 2015, the proud parents welcome daughter Saylor James.
"Kristin and Jay are so happy!" an insider dishes. "They were surrounded by friends and family. Kristin is so thrilled to welcome her new baby girl to her family. Jaxon and Camden are excited to be older brothers. She is feeling great!"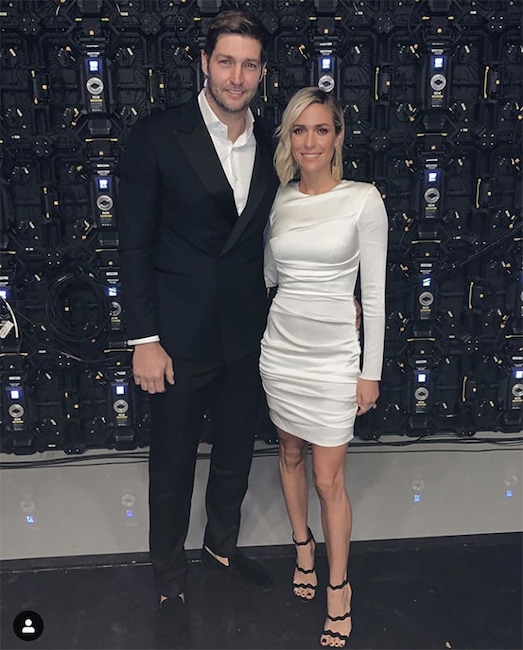 Instagram
SHARING HER TRUTH
Kristen speaks candidly about her and Jay's marital struggles, and says therapy "100 percent" saved their relationship.
"Jay and I, our relationship, we are very honest. We don't have a perfect relationship," she tells SiriusXM's Wake Up With Taylor. "We work on it. We're in therapy."