He may not be happy in Houston, but Russell Westbrook was all smiles in L.A. on Thursday … where he celebrated his birthday at one of the swankiest spots in town.
Russ turned the big 3-2 on Thursday — and hit up Delilah with his wife, Nina, and some close pals (No, James Harden wasn't there).
As you may have heard, Westbrook is looking to leave the Houston Rockets … where he's reportedly unhappy with the team's "accountability and culture," according to The Athletic.
He apparently wants to play for a squad where "he can have a role similar to his prior, floor-general role in Oklahoma City."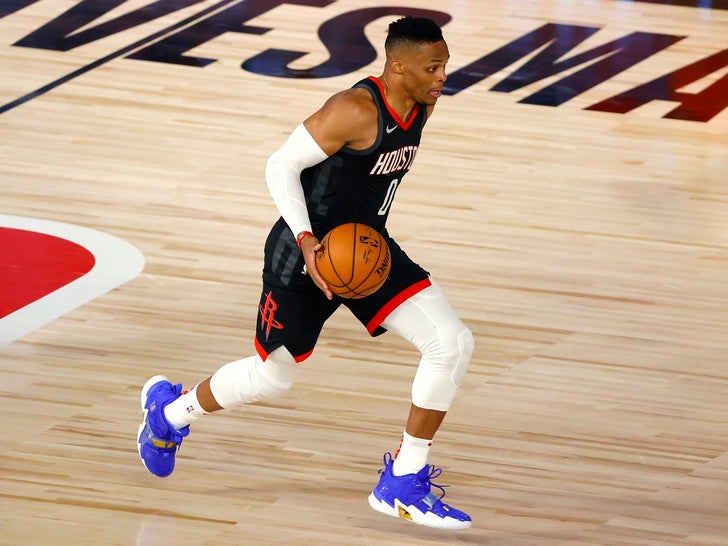 So, Westbrook has reportedly made a trade request with just about a month until the 2020-21 NBA season kicks off. Tick tock …
Westbrook still has 3 years left on his current contract — which is set to pay him out more than $132 MILLION.
No wonder he's still so happy!
https://www.tmz.com/2020/11/13/russell-westbrook-birthday-dinner-photos-houston-rockets/