On Saturday, music stars from around the world participated remotely in Global Citizen and the World Health Organization's historic live-stream event, "One World: Together at Home," to support the fight against the COVID-19 pandemic and celebrate healthcare workers and first responders on the frontlines.
Some performers sounded heavily edited and slickly pre-produced, while others, like Adam Lambert and Sofi Tukker, made the extra effort to conjure a Coachella vibe by decorating their homes with disco lights and tropical plants. But others kept it real — like Kesha, whose pet cat was mewling in the background, or Irish rock band Picture This, who, while not exactly keeping six feet apart, at least conscientiously slathered on hand sanitizer before high-fiving each other.
But no one kept it more real than superstar singer-songwriter Charlie Puth, who didn't even bother to make his bed or fold his laundry before broadcasting live to millions of viewers.Charlie Puth✔@charlieputh
Ooops I forgot to make my bed

33.2KTwitter Ads info and privacy3,143 people are talking about this
People tuning in for "One World" were divided on Twitter. Some seemed annoyed by what they perceived as laziness, a lack of respect, or an affront to moms and neat-freaks worldwide.kenna@shakeurkittyy
Charlie Puth couldn't make his bed before going on live in front of the entire world?


1,253Twitter Ads info and privacy157 people are talking about this𝐟𝐞𝐚𝐫𝐥𝐞𝐬𝐬𝐥𝐲, 𝐜𝐡𝐞𝐥𝐬𝐢 @swiftsdior
Idk if I was a celebrity doing this livestream thing I'd go to my richest looking room not my bedroom with my unmade bed @ charlie puth12Twitter Ads info and privacySee 𝐟𝐞𝐚𝐫𝐥𝐞𝐬𝐬𝐥𝐲, 𝐜𝐡𝐞𝐥𝐬𝐢 's other TweetsDepalesa Tshabalala@Queen_DT96
#TogetherAtHome was it too hard for @charlieputh to make his bed?
I know we are all at home but I mean come on!
2Twitter Ads info and privacySee Depalesa Tshabalala's other TweetsAmanda Robertson @amandarobert233
Charlie Puth aint have 5 minutes to make his bed before his performance? Peak white male mediocrity #TogetherAtHome
1Twitter Ads info and privacySee Amanda Robertson 's other Tweetskris@kris_to_the_tin
Moms around the world appalled that #CharliePuth couldn't be bothered to make his bed for the #GlobalCitizen concert

3Twitter Ads info and privacySee kris's other Tweets
However, the majority of fans appreciated Puth's relatability — because let's face it, how many regular folks actually care about perfectly fitted sheets and fluffed throw pillows when there's an international health crisis going on? L @minorlydiddled
Charlie Puth couldn't be bothered to make his bed before his performance and that's the most relatable content I've seen yet from a celeb during this quarantine. #TogetherAtHome
4,669Twitter Ads info and privacy620 people are talking about thisZlatko Americano@ZlatkoAmericano
Charlie Puth's unmade bed gives me life. #globalcitizen #togetherathome
2,868Twitter Ads info and privacy279 people are talking about thisChris Brown@cm_brown90
Charlie Puth performing during Global Citizen concert in front of an unmade bed with laundry all over it is BIG TIME quarantine energy8Twitter Ads info and privacySee Chris Brown's other Tweets
i really appreciate the #OneWorldTogetherAtHome stream because i can judge celebrities for mundane things. like @charlieputh not making his bed or putting away his clothes for the live stream pic.twitter.com/6T8HUl0waz— Melissa Dunn (@xmdunn) April 18, 2020
One world, one bed.
stan the king of never making beds

@charlieputh #CharliePuth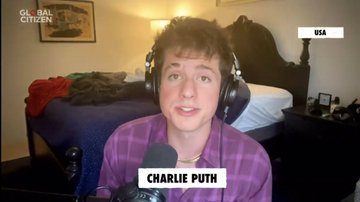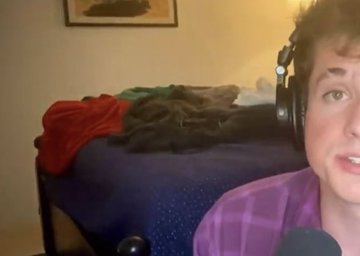 1Twitter Ads info and privacySee 𝗝𝗲𝗮𝗻 •ﻌ•'s other TweetsAlexis Beresid@alexisberesid_
The fact that @charlieputh couldn't be bothered to make his bed before the #GlobalCitizen concert seen by millions makes me feel a lot better about my quarantine habits.
13Twitter Ads info and privacySee Alexis Beresid's other Tweets
Regardless, it seems fans of both sides of the bed debate agreed that Puth's performance was a "One World" musical highlight. His song choice, the already-poignant Fast & Furious mega-hit "See You Again," took on new meaning: as a dedication to the friends and family that we are all missing and looking forward to reuniting with once life returns to relatively normal. And Puth himself took all the Twitter flak in stride.TheTaiwo69@thetaiwo69
They said CHARLIE PUTH is streaming live to the world and he didn't even bother to make his bed



.

Well, this song is one of my fav and I'm getting goosebumps


.

#TogetherAtHome @Pepsi_Naija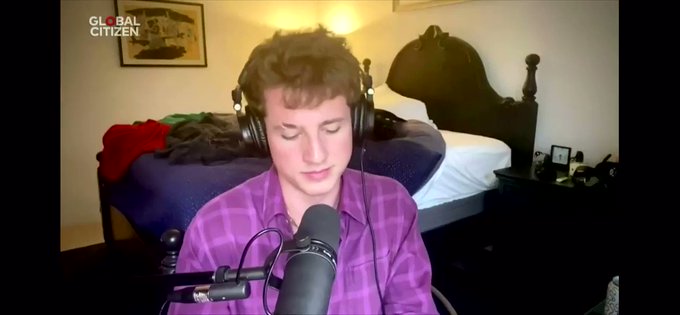 20Twitter Ads info and privacySee TheTaiwo69's other TweetsNik Carter✔@TheNotoriousNIK
Shoutout to #CharliePuth for an extraordinary performance #TogetherAtHome ( whispers) could've made your bed though, just sayin'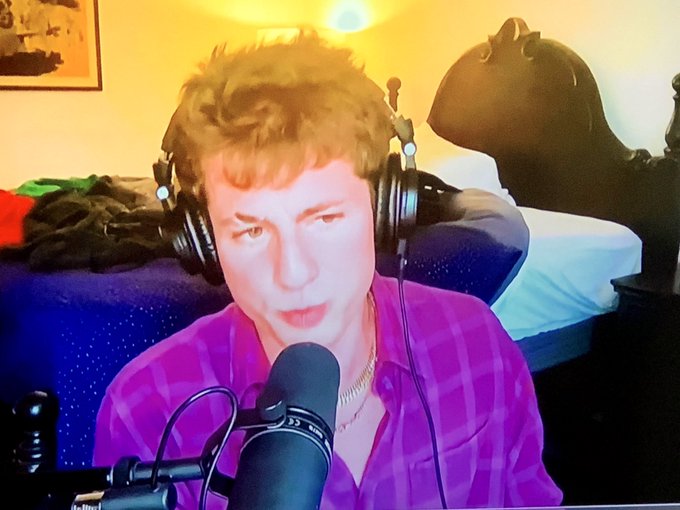 1,420Twitter Ads info and privacy222 people are talking about thisPuth_or_Dare91@Puth_or_Dare91
The amount of people pressed bc charlie puth didn't make his bed or has a messy bedroom, jeez y'all always have something to complain about. How about shut up and just listen to his beautiful song & worry about other things in this world.13Twitter Ads info and privacySee Puth_or_Dare91's other TweetsCharlie Puth✔@charlieputh
Honestly…I don't think I've made my bed since 2008.19KTwitter Ads info and privacy2,177 people are talking about this
The "One World: Together at Home" global live-stream kicked off at 2 p.m. Eastern, with a prime-time, multi-network television broadcast — curated by Lady Gaga and co-hosted by Jimmy Fallon, Jimmy Kimmel, and Stephen Colbert — to follow at 8 p.m. ET. Powered by commitments from supporters and corporate partners in benefit of the COVID-19 Solidarity Response Fund, the event benefits local and regional charities that provide food, shelter, and healthcare to those that need help most.
Originally Published on Yahoo Entertainment