On Keeping Up With the Kardashians, Khloé Kardashian has been considering freezing her eggs and, if so, debating whether or not she would use ex-boyfriend Tristan Thompson's sperm to create embryos.
"Recently, I decided to start the process of freezing my eggs. I realize there's nothing wrong with having this insurance policy," said Khloé.
While at her doctor's appointment, Khloé learned that she had enough follicles to start hormone injections to help her follicles grow to a healthy, mature size. However, Khloé was wrestling with the decision to freeze her eggs, or mix her eggs with sperm to create embryos.
"If you're gonna go through this process, you want to go through it with the best guarantee that it's gonna be a success at the end of the day. What if you're 40 and you want to thaw your eggs, create embryos, and they tell you, 'Uh, all your eggs are bad.' And you're like, I'm 40. Can I even make embryos at this point? It's like a tug-of-war. I don't really know what to do," shared Khloé.
Later, after doing hormone injections for five days, Khloé shared with her sisters Kourtney Kardashian and Kendall Jenner, "Dr. Huang was saying the bonus of doing embryos, you get to see, like, what are your stronger embryos, which are healthy, you get to already know all that by mixing them with sperm. Which I do have a sperm donor." Kendall was surprised, as she responded, "Can I see a picture?" Khloé then revealed that it is her ex, Tristan.
Kendall laughed as she said "I thought you, like, went to a bank and picked somebody."
The thought of using Tristan as a sperm donor, after all the scandal and drama that surrounded the birth of their daughter True, did not go over well with fans on Twitter.HaitianSpice (pikliz)@ZoePoupe
This Tristan sperm donor situation is a bad idea. #KUWTK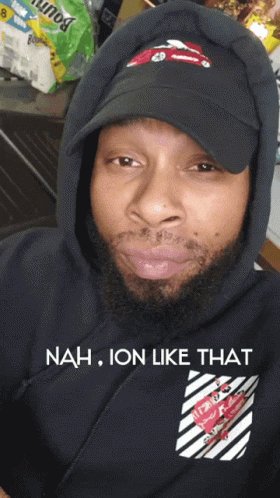 3Twitter Ads info and privacySee HaitianSpice (pikliz)'s other TweetsJoAnn@jOjORoxxX
So Khloe is thinking about using Tristan as a sperm donor…#KUWTK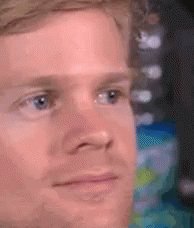 1Twitter Ads info and privacySee JoAnn's other TweetsNorth West@norisblackbook
I wasn't aware that we gave Tristan a recurring role this season. #KUWTK242Twitter Ads info and privacy17 people are talking about thisJamelyn@Angeljami
I'm so confused as to why she's having this conversation with Tristan…

#KUWTK1Twitter Ads info and privacySee Jamelyn's other Tweets
As for Khloé, she was also wrestling with the idea. "After my doctor's appointment, I talked to Tristan. Because if you can create embryos and do all the DNA testing, I do think that's the smarter choice. But it's weird, because Tristan and I, we're not together. I don't know which way to go."
Khloé explained to her sisters that Tristan would have to sign legal paperwork to "just be" her "sperm donor," but still had her doubts as she admitted, "What, in three years, if I get married to someone and I'm like, you know what? I don't want that."
Khloé ultimately decided to move forward with just freezing the eggs from the retrieval surgery, and later found out from Dr. Huang that he had retrieved 12 total eggs, five of which he was most confident about because they matured right away.
With that news, Khloé called Tristan to tell him that she wants to go through with a second round of egg retrieval, "this time making embryos." Tristan, who has been making an effort to get back into Khloé's good graces, responded, "I'm open to doing that, and down to doing that and, you know, end of the day, I want you to feel whatever's gonna make you feel comfortable and also feel, you know, safest and everything like that. That's what I'm on board with."
In the end, Khloé concluded, "I have no idea what my future holds for Tristan and I, but I really think I will feel a lot better knowing, okay, I have five embryos in a freezer. If I want to use them, I have them there."
"I'm also a firm believer in: whatever's meant to be will be, and, you know, whatever God wants to happen will happen," stated Khloé.
Keeping Up With the Kardashians airs Thursdays at 8 p.m. on E!
Watch Kylie Jenner getting surgery on her eyes because she can't see her daughter Stormi's face:
Kylie Jenner says she's 'blind' and needs glasses to look at her daughter's face
On Keeping Up With the Kardashians, viewers got what they've been asking for when Thursday's episode featured the youngest in the family, Kylie Jenner, who opened up about her post-pregnancy vision problems. After narrowly avoiding a car accident, Kylie told her best friend Stassie, "I just, I can't really see that well. You know how I'm, like, blind."  "My vision started to progressively get worse when I got pregnant," said Kylie. "So I went and got glasses, and now it's to the point where I almost have to wear glasses all the time. Like, I can't see, like, ten feet in front of me." Kylie also shared, "I have to wear glasses to drive, watch TV, even to look at my daughter's face. It's starting to just affect my daily life." However, since Kylie was struggling to remember to wear her glasses, ultimately, the 22-year-old businesswoman decided to once again follow in her sister Kim Kardashian's footsteps and get Lasik eye surgery. Yes, the KUWTK aired footage of Kylie's surgery. No, you don't want to see it. As some viewers pointed out, it was not a pretty sight to see. While viewers didn't enjoy seeing Kylie's surgery, they did enjoy watching Kris Jenner pranking her daughter post-surgery while feeding her tacos. And, in the end, Kylie was glad she got her Lasi-Ky surgery after all, when she told her family, who threw her a party to celebrate her new vision, "So, I just wanted to say thank you to everyone for coming to my eyeball party, and also encouraging me to get the surgery. And, of course, to you, Mom, for taking care of me, um, even though you left me in bed."
Originally Published on Yahoo Entertainment