The second series finale for Will and Grace aired Thursday night. The show, which won 18 Emmys over 11 seasons, originally ran from 1998 to 2006 and then enjoyed a three-year revival starting in 2017.
Stars Eric McCormack (Will), Debra Messing (Grace), Sean Hayes (Jack) and Megan Mullally (Karen) were all given a chance for closure with their characters. Grace and Will are moving to the suburbs to raise their babies, Jack finally got to perform on Broadway, and Karen decided she should stay with Stan.
The show is beloved by fans not just for the performances and comedy, but also for the impact it had on LGBTQ community. The show featured openly gay characters in a positive and relatable light during a time in which that had not been done.
Many emotional fans took to social media to express their heartfelt appreciation for the series.Robyn McGrenere@SkittlesOverMms
I'm not crying. You're crying. #WillAndGrace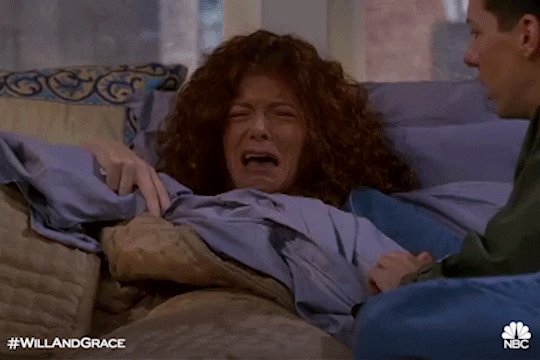 1Twitter Ads info and privacySee Robyn McGrenere's other Tweetsclyde.@astoldbyclyde
We are so lucky to have had a show like #WillAndGrace

Thank you for everything

10Twitter Ads info and privacySee clyde.'s other TweetsAshley Mayersky@ashycole512
Can't believe @WillAndGrace is really over again. I loved this show so much.


#WillAndGrace #WillAndGraceFarewellTwitter Ads info and privacySee Ashley Mayersky's other TweetsAnna@AnnaMarie626
#WillandGrace you meant so much to so many. I loved the show the first time & the reboot.


Twitter Ads info and privacySee Anna's other TweetsClarence Alexander Pryor @Clarence_Pryor
@WillAndGrace Farewell Episode was the best happy ending to end it just right. I was crying thinking about all the moments that made me love the Fab Four! #WillAndGrace forever. #WillAndGraceFarewell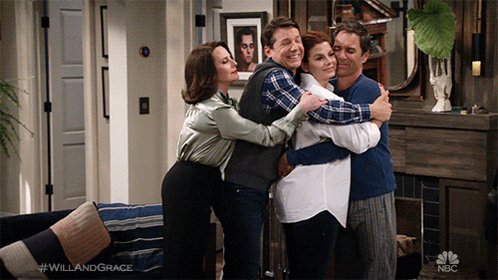 65Twitter Ads info and privacySee Clarence Alexander Pryor 's other Tweetssarah @willstruman
#WillAndGrace's friendship means so much to me, they're always there for each other when it matters most after all these years & that's what has made me love them. i don't think there's a better friendship out there. i'll always love these two


@EricMcCormack @DebraMessing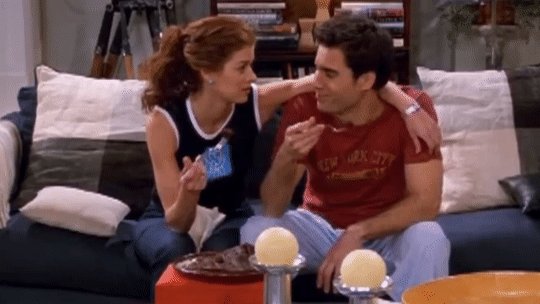 129Twitter Ads info and privacy21 people are talking about thisElli B. @witchelli
I'm not crying, you're crying. Goodbye #WillAndGrace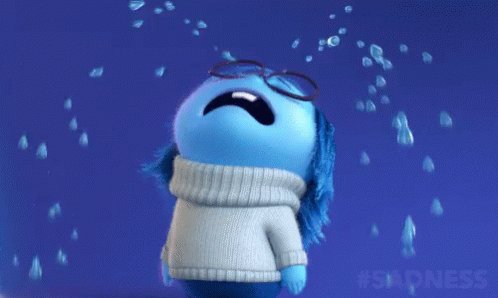 · Richmond, VATwitter Ads info and privacySee Elli B. 's other TweetsStarryMag@StarryMag
Thank you @WillAndGrace for taking us on such a poignant journey. These incomparable characters have been such an infinite inspiring blessing. We'll miss the laughs, but we'll always have the love to treasure.

@EricMcCormack @DebraMessing @SeanHayes @MeganMullally #WillAndGrace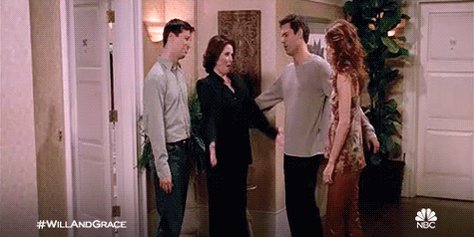 108Twitter Ads info and privacy28 people are talking about thisQtpieJillybeans(Chris Deez stan)@jillsteet05



I knew I was going to cry..missing them already #WillAndGrace series finale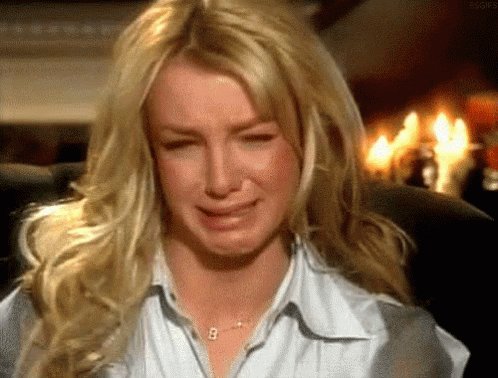 1Twitter Ads info and privacySee QtpieJillybeans(Chris Deez stan)'s other Tweets
Watch Sean Hayes share details of shooting the second 'Will & Grace' series finale:
Sean Hayes on ending "Will & Grace" (again)
It's unlikely that an actor gets to end the same series twice, but Sean Hayes is wrapping up the third and final season of "Will & Grace." The series initially called it quits back in 2006, but was recently rebooted. Hayes explains why he's more grateful to be a part of the show this time around, and the impact his character, Jack, has had on LGBTQ progress.
Originally Published Yahoo Entertainment